Decompression Therapy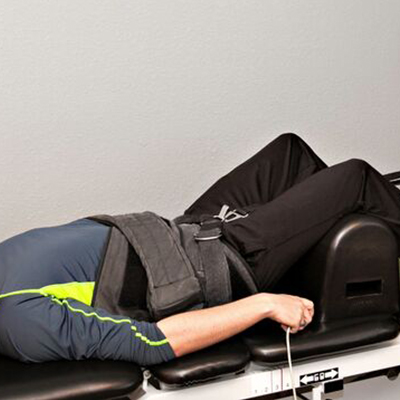 Spinal Decompression Therapy works by restoring proper function to an injured disc. This is done by producing a controlled, mechanical traction on the spine using our Triton DTS Decompression Table.
During the pull phase, injured discs are gently stretched apart, producing a suction force inside the disc. This draws disc bulges and herniations back into the center of the disc along with oxygen, water, nutrients, and other healing substances. The end result is a strong, healthy, properly functioning disc in about 84% of the patients.
Spinal Decompression Therapy is a lot like disc rehabilitation. Not only does decompression minimize disc bulges and herniations, but it also restores the proper nutrient supply to the disc. This allows the disc to regain its proper motion, and essential nutrient supply. If the decompression is successful, the disc remains healthy even after the treatment is finished.
DTS Therapy is an alternative to surgery
You don't have to live in debilitating pain. Whether you have lower back pain, a pinched nerve, sciatica, neck pain, a variety of symptoms related to damaged or degenerative discs, or syndromes of the lumbar and cervical spine, DTS Therapy may be for you. This gentle, non-surgical therapy can provide relief from lower back and sciatica pain and is a state-of-the-art therapy for neck pain relief and bulging or degenerative disc disease.
Your comfort is our top priority
Patients' comfort is our top priority, and we want their visits to be enjoyable and successful. Treatments are short in duration and administered while you're fully clothed. Most patients undergoing this treatment report improvements and a reduction in their pain after only a few sessions. DTS Therapy gently stretches the spine, relieving pressure from the discs, joints and muscular tissues, while enhancing the body's natural healing process.
Your comfort and safety are of primary importance during DTS Spinal Decompression Therapy. Therefore, unlike any other decompression device, you have several positioning options, so you will be able to rehabilitate your discs and spine while remaining comfortable. During DTS Therapy, you'll experience several cycles of stretch and relaxation, which gently graduate to a peak over a period of several minutes.
Therapy sessions typically last less than 20 minutes and most patients feel pain relief with as few as 6-10 treatments. It is importantto remember, however, that pain reduction does not necessarily mean that your discs and spine are healed, so it is critical that patients stick with the treatment protocol prescribed by their practitioners in order to achieve the full value of DTS Therapy.
DTS – Spinal Decompression Therapy is a pain-free alternative that has shown a very high rate of success at reducing or even eliminating back and neck pain. If you suffer from chronic, debilitating, low back or neck pain, call our office today to make an appointment to see if you're a candidate for DTS. Our office is dedicated to offering the latest, state-of-the-art therapies for lower back pain, sciatica pain relief, pinched nerve, neck pain relief, and bulging or degenerative disc diseases. We believe DTS to be the most advanced, non-surgical and pain-free alternative.
If you would like to learn more about how you may benefit from Spinal Decompression Therapy, please speak with Symmetry Health Center (chiropractor at Oakland location and Alameda Location) today to be scheduled for a complementary chiropractic consultation!
Chiropractic BioPhysics Can Help With:

• Back and Neck Pain
• Headache / Migraines
• Scoliosis
• Postural Deformities
• Shoulder Pain
• Fatigue
• Trouble Sleeping
• Low Metabolism
• Allergies
• High Blood Pressure
• Acid Reflux / GERD
• Asthma
• Plantar Fasciitis
• Frozen Shoulder
• Disc Herniation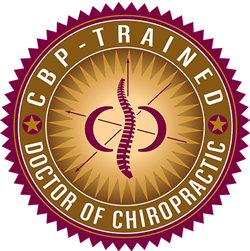 How Can CBP
Change Your Life?
Chiropractic BioPhysics (CBP) is a highly-advanced, scientific, and proven chiropractic technique which corrects and restores your spine back to alignment. CBP combines biology, physiology, physics, geometry, and anatomy to identify the root causes of your pain, discomfort, loss of mobility, and altered health.