Back Pain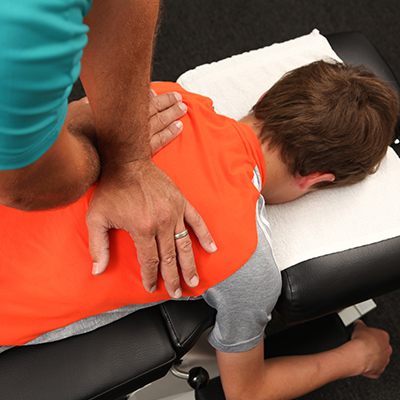 Anyone living with back pain is familiar with how debilitating it can be. The physical and psychological effects of suffering with this all too common ailment can severely disrupt productivity and lessen quality of life.
Low back pain
and mid back pain can be caused by a wide variety of factors such as a herniated disc, pinched nerves, inflamed muscles, postural weakness, arthritis, or repetitive stress. Back pain chiropractor can help.
Symptoms affect the entire body, causing weakness and pain in the extremities, poor circulation, gastrointestinal difficulties, and muscle spasms. Even seemingly unrelated conditions, such as menstrual pain, sexual dysfunction, and urinary difficulties, can be traced to spinal compression and misalignment.
Most traditional approaches involve invasive surgery that is largely unnecessary and shown to be ineffective in more than 50% of cases. Commonly prescribed narcotics simply deal with the symptoms of your pain, and can lead to dangerous side effects, worsening your pain over time.
See more article:
What are the causes of back pain?
Back pain is a fairly common symptom that occurs due to many different causes. Back pain may go away on its own with rest. But if the pain is persistent and severe, you need to get tested right away.
Here are some of the main causes of back pain:
1. Spine related problems:
Disc bulging
Disc herniation
Spinal degeneration
Arthritis
Spinal stenosis
Sciatica
Osteoporosis
2. Back strain:
This is also one of the causes of back pain.
Ligament strain
Muscle tension, muscle spasm
Sprains
Causes of Muscle Strains and Sprains:
Injuries caused by car accidents, sports injuries, work injuries;
Activities in the wrong position: sitting too much, sleeping in the wrong position, …
3. Stress and Back pain:
Prolonged stress causes the body to produce a number of toxic substances that affect hormone levels. Hormones are disturbed, the nervous system is out of balance, causing the muscle contraction response to take place in an abnormal way and thereby forming back pain.
4. Other causes:
Obesity, inactivity, smoking, pregnancy, age, etc. are also causes of chronic back pain.
Can chiropractors help with back pain?
Determining the root cause of your pain is the first step in effective, nonsurgical relief. Using comprehensive diagnostic tools and techniques, we aim to diagnose your pain, educate you about your condition, and help plan an effective, noninvasive, and drug free treatment plan.
After taking a detailed medical history, we provide in office digital x-rays, which are carefully analyzed by our staff doctors. After determining which treatment plans you may be a candidate for, we take you through each step, ensuring that you're as comfortable with the process as possible before treatment begins.
All of our chiropractic care allow for natural readjustments of the spine, ultimately improving range of motion, pain response, pressure on the spine, and overall inflammation in the body, all of which lessen and eliminate back pain.
What makes Symmetry the best choice for treating?
"Chiropractic Biophysics" is our highly scientific approach to therapy that has been proven effective in dealing with most pain, regardless of severity or origin. "CBP" involves a comprehensive technique of progressively correcting abnormal spinal structure, which can be linked to and aggravate many of the various causes of pain. Through gentle, painless adjustments, spinal structure is realigned over time, providing lasting relief without stress, pain, or drugs. Corrections can be permanently maintained through a prescribed, individualized exercise regimen.
We are dedicated to helping you be proactive about your pain, and providing you with the most effective, highest quality options for progressive healing. Please call or visit our conveniently located Alameda an Oakland, CA office so we can help you start living free of pain.
Chiropractic BioPhysics Can Help With:

• Back and Neck Pain
• Headache / Migraines
• Scoliosis
• Postural Deformities
• Shoulder Pain
• Fatigue
• Trouble Sleeping
• Low Metabolism
• Allergies
• High Blood Pressure
• Acid Reflux / GERD
• Asthma
• Plantar Fasciitis
• Frozen Shoulder
• Disc Herniation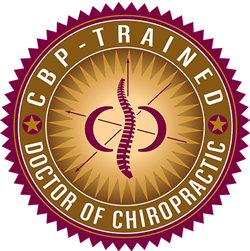 How Can CBP
Change Your Life?
Chiropractic BioPhysics (CBP) is a highly-advanced, scientific, and proven chiropractic technique which corrects and restores your spine back to alignment. CBP combines biology, physiology, physics, geometry, and anatomy to identify the root causes of your pain, discomfort, loss of mobility, and altered health.