Massage Therapy
Massage as a healing tool has been around for thousands of years in many cultures. For centuries, Eastern societies have been using massage to treat various medical conditions.
Over the last decade, Western medicine has begun utilizing massage at a growing rate. Massage is becoming an integral part of healthcare. Research continues to show there are numerous benefits to therapeutic touch from disease prevention, treatment of chronic disease and injuries, to alleviating the body's response to the stresses of modern life.
Touch is a natural human reaction to pain and stress. Our instinct when we hurt ourselves, hit our head or have a sore neck is to rub it. Massage creates chemical changes in the body that reduce pain and stress. Therapeutic Massage is a non-invasive, drug free, humanistic approach to aid the body's natural ability to heal itself.
Benefits of Massage Therapy
No matter what your age or fitness level, you can benefit from massage. Massage not only feels good, it's good for you. Here are some of the benefits to receiving massage regularly:
Increases Blood Circulation

Increases Range of Motion
Reduces Headaches / Mirgraines

Reduces Arthritis Stiffness

Lessens Medication Dependency
How to make Massage Therapy more effective?
The answer is to schedule regular massages and incorporate with chiropractic care. Chiropractic Treatments work to correct spinal misalignments which put strain on muscles and other soft tissue, causing pain and discomfort. This therapeutic can help relax the muscles allowing more movement during corrective chiropractic traction and manual adjustments. It can also prolong the effects of chiropractic care helping to maintain a more proper alignment for a longer period of time. Both massage and chiropractic treatments reduce pain, increase function, and improve overall health. Scheduling Chiropractic Treatments and Therapeutic Massage together will help you get the maximum benefits from both therapies.
The effects are cumulative. Build on the work from one session to the next by scheduling a monthly massage. The more frequently you receive massage the better you will feel. Making time for you should be a priority.
Looking for Massage Therapy in Oakland or Alameda?
If you live in Oakland or Alameda and are looking for a clinic that combines massage and chiropractic, then Symmetry Health Center is the first choice. Dr. Cynthia Boyd and her team are leading, certified experts in Chiropractic BioPhysics. This is a scientific chiropractic technique that treats your pain by finding the root of the pain. Ending the discomfort caused by pain, restoring health and moving towards a holistic health is our goal. Contact Symmetry Health Center today, we will have a free consultation for you.
Chiropractic BioPhysics Can Help With:

• Back and Neck Pain
• Headache / Migraines
• Scoliosis
• Postural Deformities
• Shoulder Pain
• Fatigue
• Trouble Sleeping
• Low Metabolism
• Allergies
• High Blood Pressure
• Acid Reflux / GERD
• Asthma
• Plantar Fasciitis
• Frozen Shoulder
• Disc Herniation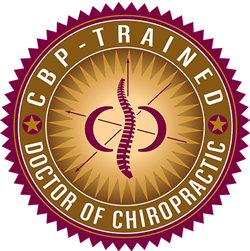 How Can CBP
Change Your Life?
Chiropractic BioPhysics (CBP) is a highly-advanced, scientific, and proven chiropractic technique which corrects and restores your spine back to alignment. CBP combines biology, physiology, physics, geometry, and anatomy to identify the root causes of your pain, discomfort, loss of mobility, and altered health.