Rock Tape
Symmetry Health Center now offers Rock Tape, the leading edge in kinesiology taping, assisting the body's own healing mechanisms.
You see it every day in our office, but probably don't know what it really is or what it really does. Simply glancing at it, one would think it's just colorful athletic tape, but Rocktape is more than that.
Rock Tape provides performance enhancement, injury prevention and aids in postural support, pregnancy and rehabilitation. Rock Tape also has an amazing ability to decrease pain by overriding pain receptors in the nervous system.
What is Rock Tape?
Rock Tape is an external support system, a special kind of kinesiology tape with a cotton and nylon backing that sticks to the surface of the skin with a hypo-allergenc, acylic adhesive that contains no latex.
Once placed on the skin it creates a gentle it creates a gentle lift without causing any discomfort(in fact, many individuals report not feeling the tape at all once applied.) It moves easily with the body without restricting movement and can be left on the area for 3-5 days.
Reduce Swelling and Visibility of Scars

Improve Athletic Performance

Speed Healing, Recovery, and Rehab
Speed Healing, Recovery, and Rehab

Increase Mobility, Full Range of Motion
How Does Rock Tape Work?
You're probably wondering: How does this "miracle" tape work? Well, It is made of a stretchy fabric that can be manipulated to pull in one direction and not the other.
When applied to the surface of the skin, Rock Tape stretches and lifts superficial tissues such as fascia with a 180% elasticity, the same amount of stretch in human skin, and an optimal amount for healing, rehab, and performance application. This lift allows for an increase in blood flow and lymphatic fluids, delaying the onset of fatigue, assisting with waste management, increasing efficiency and accelerating healing and recovery.
The amount of stretch provides enough support for muscle activation, but not so much that the tape constricts movement. Rock Tape is constructed with a tighter weave providing more tensile strength then other Kinesiology Tapes, giving it a comfortable feel using a careful balance of stretch, breathability, moisture management and adhesiveness.
Rock Tape combines optimal stickiness with easy removal resulting in a superior tape that lasts for several days.
Did you know most Olympic athletes use Rock Tape?
It's time to put down the old knee support, ankle brace and ACE bandage, and welcome yourself to the 21st century with a light weight and durable material – Rock tape. Unlike standard bracing, which immobilizes joints and allows scar tissue buildup, kinesio-taping encourages movement, endurance and accelerates healing. World class athletes, such as the 2014 US Olympic Speed skating Team, represent Rock Tape and all it has to offer. From shin splints to plantar fasciitis to tennis elbow and other musculoskeletal conditions, It is your biggest supporter!
If you are looking for a chiropractor in Alameda or Oakland that can relieve pain with Rock Tape, Symmetry Health Center is the best choice. Why wait until your muscles atrophy? Call us today!
Chiropractic BioPhysics Can Help With:

• Back and Neck Pain
• Headache / Migraines
• Scoliosis
• Postural Deformities
• Shoulder Pain
• Fatigue
• Trouble Sleeping
• Low Metabolism
• Allergies
• High Blood Pressure
• Acid Reflux / GERD
• Asthma
• Plantar Fasciitis
• Frozen Shoulder
• Disc Herniation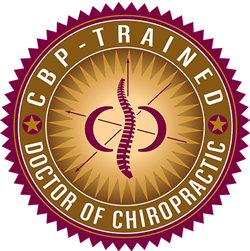 How Can CBP
Change Your Life?
Chiropractic BioPhysics (CBP) is a highly-advanced, scientific, and proven chiropractic technique which corrects and restores your spine back to alignment. CBP combines biology, physiology, physics, geometry, and anatomy to identify the root causes of your pain, discomfort, loss of mobility, and altered health.