For years, Symmetry Health Center offered the Ideal Protein Method where we helped thousands of people with weight loss and overall health improvement. The Bay Area Community came to know us as a premiere weight loss clinic. With the understanding that all individuals are not "cookie-cutter" we have come to develop a custom weight loss program integrating a ketogenic protocol. With one on one coaching we are able to offer something that is custom for each person. During your coaching sessions, you will receive personalized tips, encouragement and care in order for you to go about your day to day life with ease and confidence.
The Symmetry Weight Loss Program is a healthy protocol with life-long results and weekly education while on program. With this program you can lose weight, detoxify, reduce or eliminate medications related to High Blood Pressure, Cholesterol, Thyroid and Diabetes. We now offer more variety with our protein product selection which contain the perfect amount of protein and carbs in order to burn fat and preserve all muscle mass in your body! Combined with a carefully curated selection of vitamins and supplements to ensure nutrition is at it's highest and your weight loss is at it's optimal level while remaining healthy!
We also offer blood evaluations in order to ensure you are taking the perfect combination of supplements so your weight loss is quick and effective!
See more article:
Lose 2 to 5 lbs. per week

Primarily promotes fat loss

Helps to maintain muscle mass

Tones and revitalizes skin
Promotes vitality and energy

Re-establishes pancreatic function

Provides nutrition education
One-on One-Support
Accredited weight loss professionals
Dedicated support & weekly follow-up
Weight & measurement progress analysis
Nutrition education: You will learn valuable nutrition information to ensure you keep the pounds off.
Chiropractic BioPhysics Can Help With:

• Back and Neck Pain
• Headache / Migraines
• Scoliosis
• Postural Deformities
• Shoulder Pain
• Fatigue
• Trouble Sleeping
• Low Metabolism
• Allergies
• High Blood Pressure
• Acid Reflux / GERD
• Asthma
• Plantar Fasciitis
• Frozen Shoulder
• Disc Herniation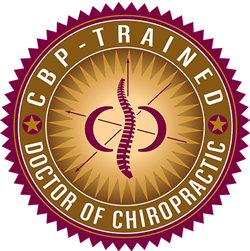 How Can CBP
Change Your Life?
Chiropractic BioPhysics (CBP) is a highly-advanced, scientific, and proven chiropractic technique which corrects and restores your spine back to alignment. CBP combines biology, physiology, physics, geometry, and anatomy to identify the root causes of your pain, discomfort, loss of mobility, and altered health.